Questions to Ponder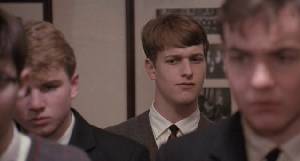 Here's a place for you to share your own thoughts regarding some of the more interesting questions posed by Dead Poets Society and find out what others think as well. Simply your thoughts to me. and I will try to put them up as soon as I can. (If you want your email address listed with your response, please let me know, otherwise I will just use your first name.) Also, if you have additional questions which you would like to be included here, please let me know and I will add them.

---
Question #1: Would Neil still have eventually committed suicide if Mr. Keating had never come into his life?
Question #2: Why exactly did Neil take his own life?
Question #3: Could Neil have found another way out of his predicament? Was suicide his only answer?
Question #4: With similarly screwed up parents as Neil's, why didn't Todd take the same way out?
Question #5: Who was really the bravest of Keating's boys?
Question #6: What happened to the original Dead Poets Society? Why did it cease to exist?
Question #7: How did the poetry book make it into Neil's room? Did Keating put it there? And if so, why, after telling the boys that the present administration would not look favorably on it, would Keating do that?
Question #8: In the initial screenplay, Todd specifically does not sign the paper at the end. In the movie, we are not told one way or the other. Did Todd sign it or not?
Question #9:Dead Poets Society: The Next Day... What happens next? What does the future hold for Keating and the boys?
Question #10: Who really was to blame for Neil's death?
---