1/2
Some people are afraid of nothing.
Cast Info /Memorable Scenes / Reviews / Miscellaneous Info / DVD Details
---
After surviving a harrowing plane crash, Max Klein finds that he is unable to return to his normal life. Nothing seems the same. He begins to find himself foolishly risking his life, trying to tempt fate, simply to relive the rush of being so close to death. He only seems to find meaning with Carla, another survivor who blames herself for the loss of her baby in the crash.
---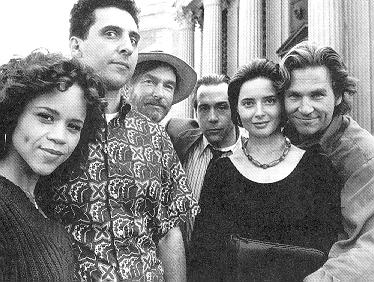 WARNER BROS. PRESENTS
A SPRING CREEK PRODUCTION JEFF BRIDGES "FEARLESS" ISABELLA ROSSELLINI ROSIE PEREZ
WITH TOM HULCE AND JOHN TURTURRO FILM EDITOR WILLIAM ANDERSON, A.C.E.
PRODUCTION DESIGNED BY JOHN STODDART DIRECTOR OF PHOTOGRAPHY ALLEN DAVIAU, A.S.C.
MUSIC BY MAURICE JARRE CO-PRODUCERS ROBIN FORMAN AND WILLIAM BEASLEY
SCREENPLAY BY RAFAEL YGLESIAS BASED UPON HIS NOVEL
PRODUCED BY PAULA WEINSTEIN AND MARK ROSENBERG DIRECTED BY PETER WEIR

Running Time: 2 hrs, 2 min.
---