Just Say it Like It Means Nothing


After the car crash, Carla visits Max in the hospital to tell him she is ready to move on with her life.
CARLA

Hey you! How ya doing?

MAX
(at the same time)

Hey.

CARLA

I got you these chocolates. I figure that's what they give patients. Here. How's your head?

MAX

It hurts.
CARLA

You know I just ... I really wanted to tell you how much... I just wanted to say how wonderful you are.

MAX
You look happy.

CARLA

You know it's probably because Manny moved out. I told him to.

MAX

Are you all right with that?

CARLA

Yeah. You know I visited Bubble's grave. For the first time it was okay

MAX

I'm glad.
CARLA

But you know things can't go back to the way that they were. You know what I mean?

MAX
(simply nods his head)

CARLA

I want you to go home Max. I want you to live again. I'm not a ghost anymore.

MAX

I can't get back.

CARLA

Yes you can.

MAX

I don't want to.

CARLA

Oh Max ... I wish I could help, Max.

MAX

We could disappear, Carla?

CARLA

I can't anymore. I'm back. I want to try living on planet Earth for a while. You can't save everybody Max. You gotta try taking care of yourself. Say good bye Max.

MAX

Goodbye. Why do we have to say good-bye?
CARLA

Because it has to be that way.




MAX

I don't want to say good-bye.

CARLA

Just say it like it means nothing.

Carla slowly gets up to leave.

CARLA

'Bye Max. Please Max. Say it.

MAX
(half heartedly)

'Bye, Carla ...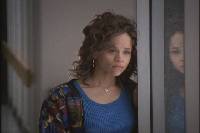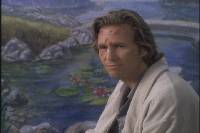 ---